Sales Manual
Alexandros Palace is a family owned resort operating in Ouranoupolis / Halkidiki.The resort is built on a green hill (120,000sqm) next to a sandy beach, awarded with the blue flag.
The hotel is just a breath away from Mount Athos (UNESCO World Heritage Site). Operating seasonally from April through October, features 243 Spacious Rooms & Suites - 2 outdoor freshwater pools, 1 kids pool, 2 restaurants, 4 bars, 1 Conference Hall.
Please scroll below for further details regarding Location / Accommodation / Restaurants / Bars / Hotel Facilities
Alexandros Palace is located 110 km from the international  SKG Makedonia airport Thessaloniki. The resort operates daily shuttle transfer service from / to SKG airport
Shuttle transfer runs every hour. Max waiting time approximately 60 min, due to assembling different flights.
First Shuttle Transfer from Alexandros Palace to SKG airport at 07:00.       Last shuttle transfer from Alexandros Palace to SKG airport at 22:00
First Shuttle Transfer from SKG airport to the Alexandros Palace at 08:30. Last shuttle transfer from SKG airport to Alexandros Palace at 00:00
Guests arriving at the airport should look for the hotel's representative holding Alexandros Palace sign.
---
Facilities
Spa (including therapies & treatments, hammam, sauna, jacuzzi)
Indoor pool – extra charge, reservation required
2 Restaurants
4 Bars
1 Conference room (up to 300 pax) incl. projectors & microphones
1 Οutdoor kids pool     (opening times: 10:00 – 18:00)
2 Outdoor adult pools (opening times: 10:00 – 18:00)
Shuttle transfer Service From / TO SKG Thessaloniki airport
Mini Market
Tennis Court (free of charge)
Fully equipped Gym
Watersports & scuba diving center (PADI)
NEW Splash park to operate by May 2024
Kids Club Operating Mid June - Mid September 10:00 - 16:00, ( 4- 12years), reservation required
Luggage Storage
Doctor on Call (extra charge)
Beach Towels (locally charged)
Sun Beds & Umbrellas Free of charge at the Pool area I & Pool area II
Sun Beds & Umbrellas at the Beach (min consumption applies per person per day)
WiFi access FREE of Charge in rooms & public areas
New Charging Station for EV (Electric Vehicles)
Board Basis Available:

Half Board (Breakfast & Dinner Buffet excluding drinks)
Full Board (Breakfast - Lunch - Dinner Buffet excluding drinks)
---
---
Terms & Conditions
Half Board and Full Board are available ONLY at the buffet restaurant Thalassa. All other outlets (bars & restaurants ) at extra charge.
---
**Opening Hours at Restaurants and Bars may change without prior notice**
---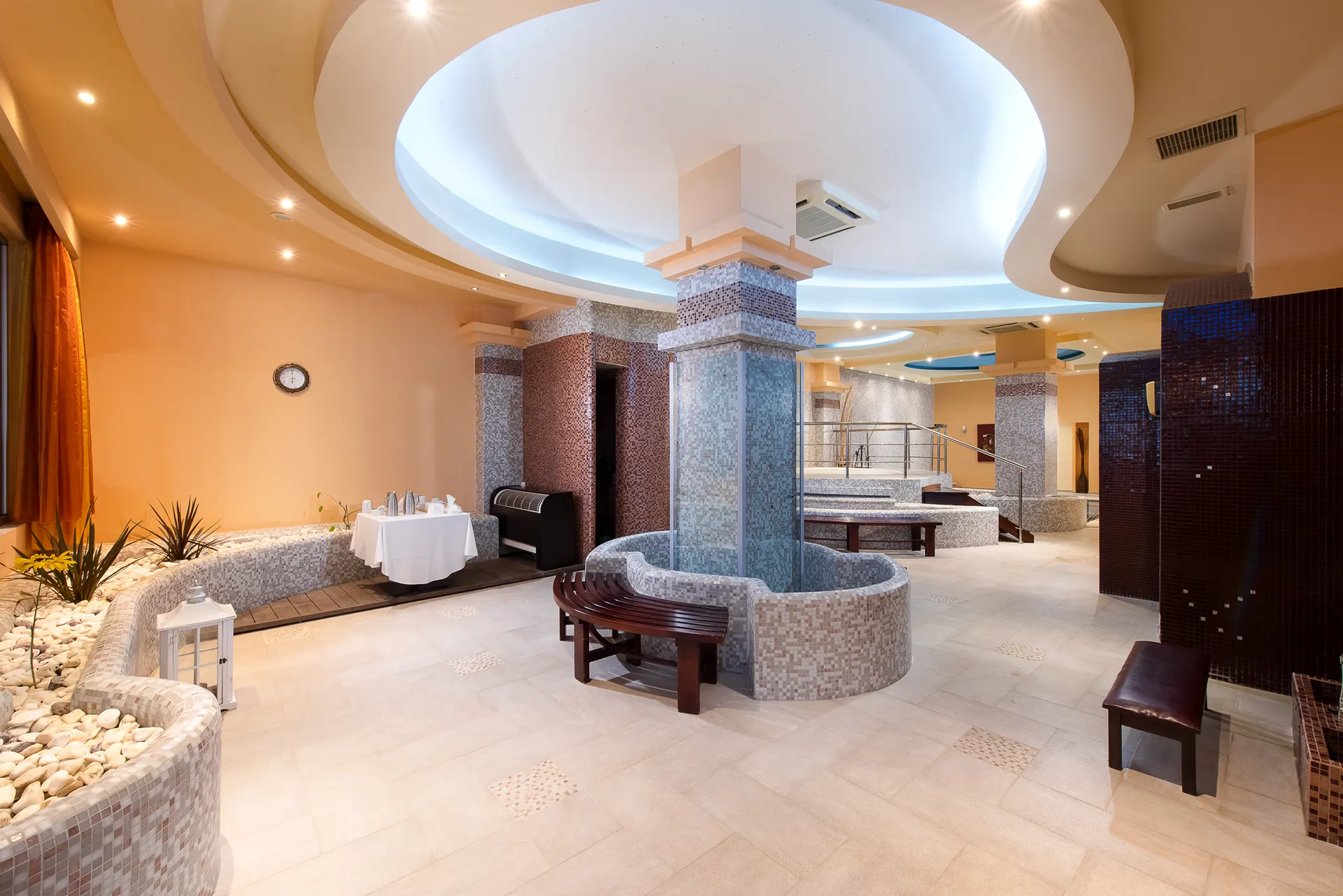 SPA
Indoor pool - extra charge, reservation required
Therapies, massages
Sauna
Jacuzzi
Hammam
Gym - free of charge
Adults Only, reservation required
Opening hours: Tuesday - Sunday 10:00 - 19:00 (last appointment to be booked by 18:00)
Family SPA program available 2 days per week (Tuesday & Thursday 10:00 - 12:00)
Friends bonding, Family moments
(available twice a week: Tuesday & Thursday 10:00 - 12:00)
1st Package
2nd Package
Sauna
Sauna
Hammam
Hammam
Jacuzzi
Jacuzzi
Indoor pool
30' massage/person full body
Duration
90'
Duration
120'
Price
160€
Price
80€+50€/person massage
 
Duration
Prices
 
1 person
2 persons
Sauna
20'
15€
25€
Hammam
20'
15€
25€
Jacuzzi
30'
25€
45€
Indoor pool
30'
40€
70€
Waxing
Massage
Full leg wax
40€
1. Rest and relaxation massage
Half leg wax
25€
Full body 45'
110€
Arm wax
30€
Back neck, upper shoulders 45'
85€
Under arm wax
20€
Feet and sole (foot reflexology) 45'
65€
Bikini line wax
15€
Antistress massage (full body)
110€
Full bikini wax
25€
Energy massage (full body)
125€
Upper lip wax
10€
Hot stone massage (full body)
145€
Eyebrows shaping
10€
2. Face massage
Semi-permanent eyebrows tinting
15€
Face massage 15'
40€
 
 
Facial rejuvenation (according to the needs of each) 45'
60€
 
 
3. Body care
 
 
Body hydration 50'
70€
 
 
After sun burn care 30'
45€
 
 
Foot spa Detox 30'
50€
---
---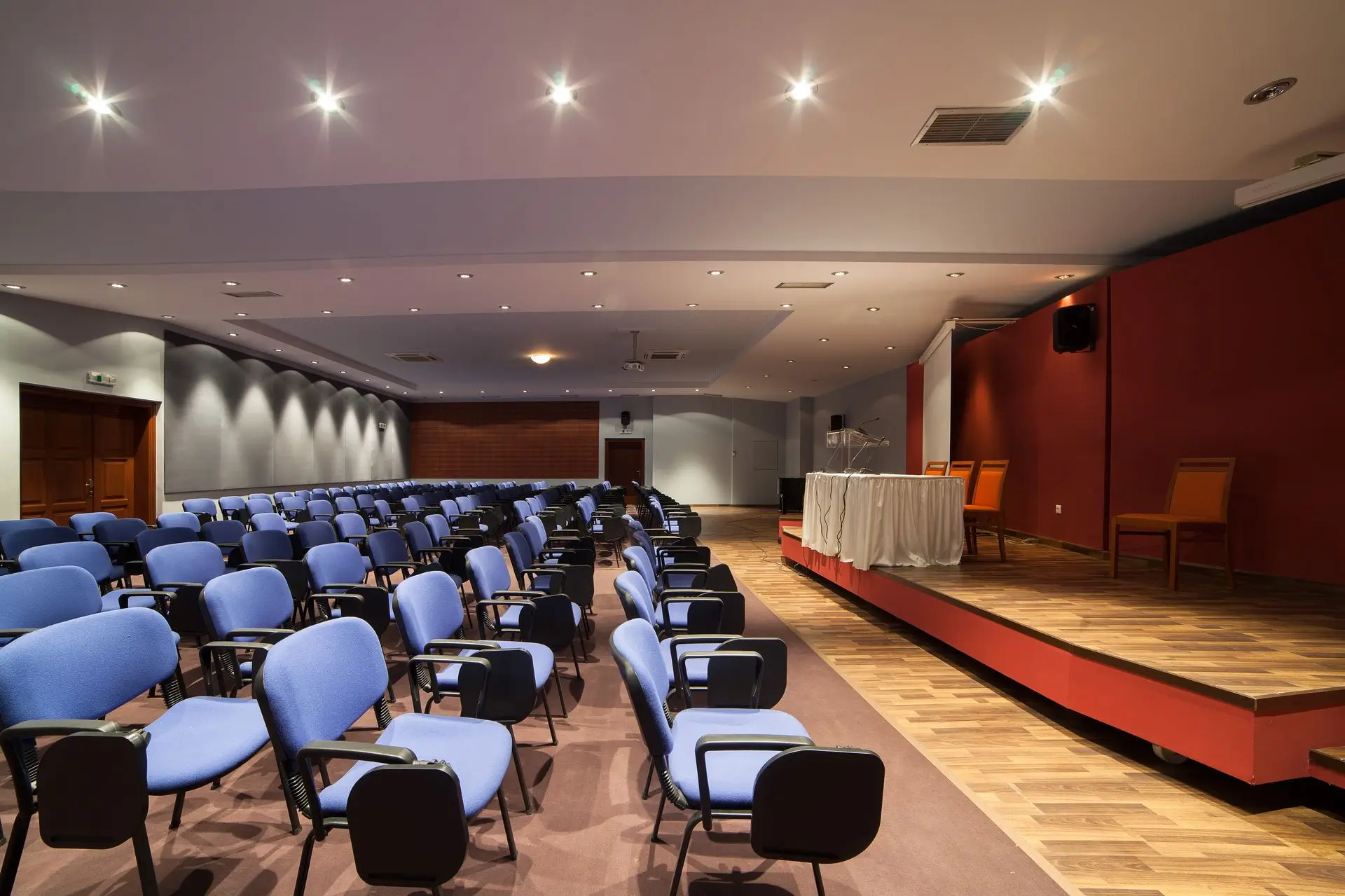 Conference Room
Conference Room with a capacity up to 300 pax (theater style)
2 Projectors
Screen (Flipcharts upon request)
Banquet facilities for weddings, baptisms or other social events
Team building events
2 Breakout rooms
---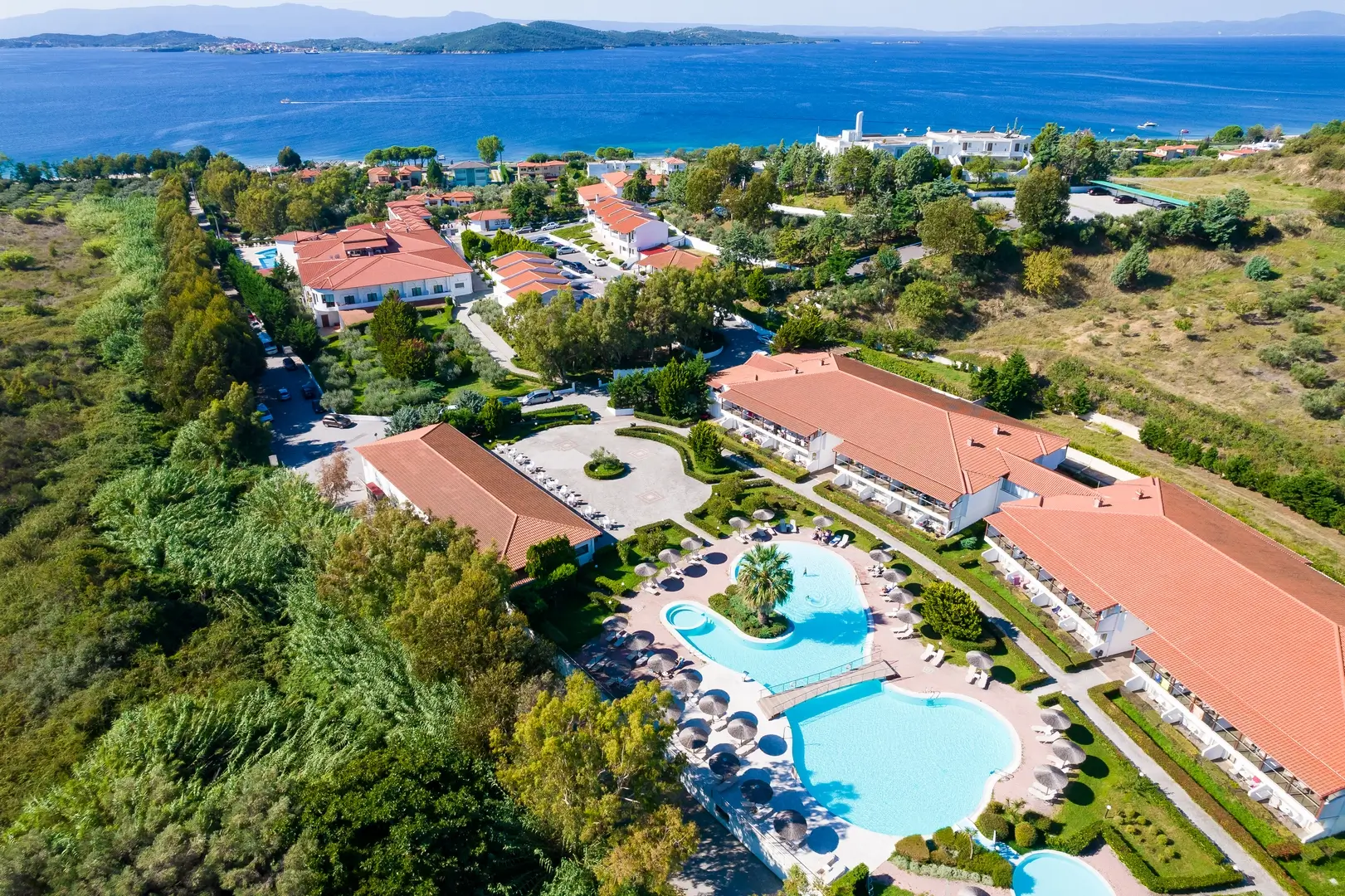 ---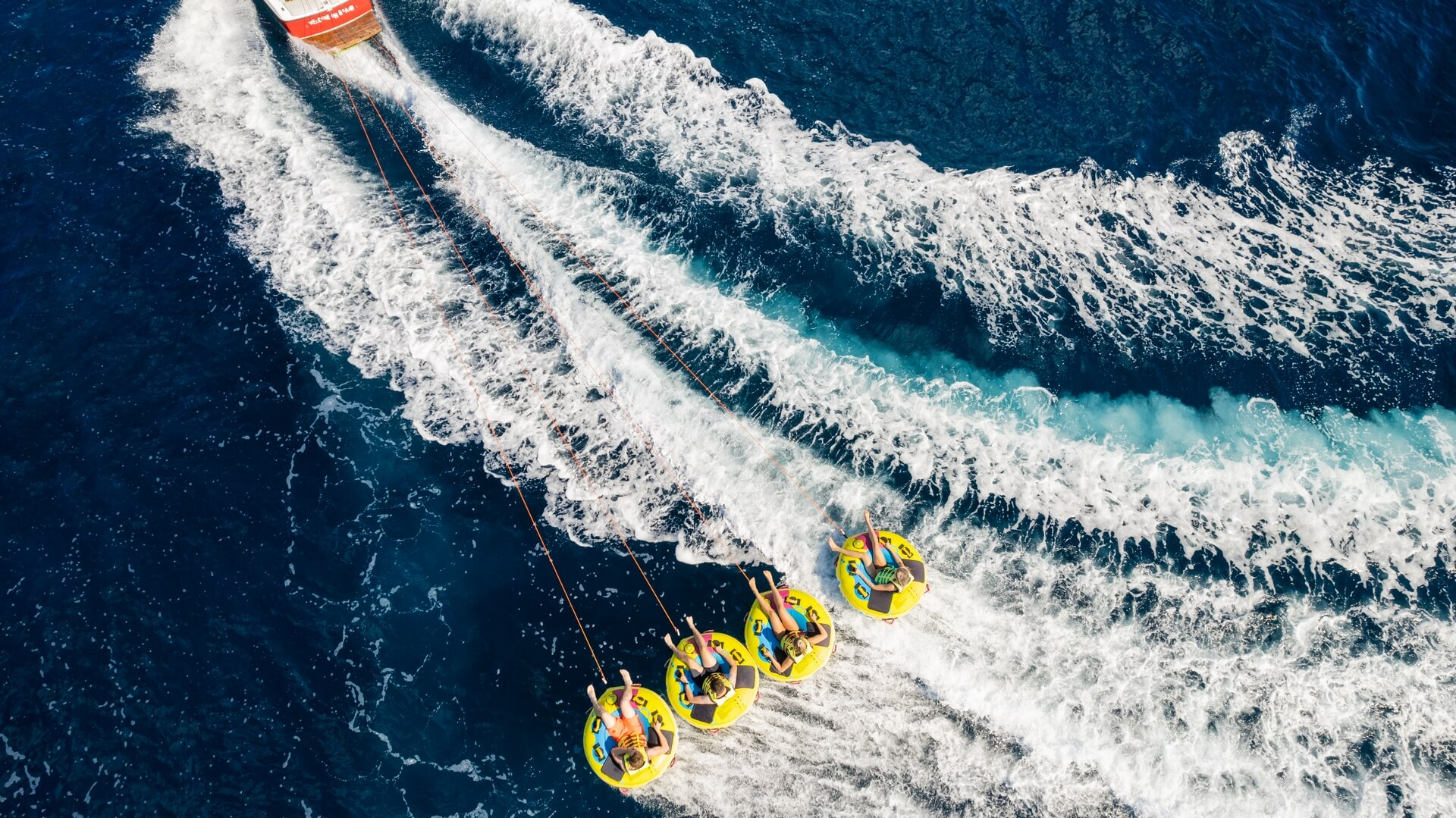 ---